Low-Carb Blog Just 422 Pageviews From 100,000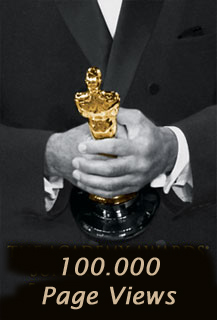 September shattered the previous record visitors I had in August by 33%!
I'm not worthy, I'm not worthy!
I was checking out the traffic numbers this morning from September 2006 at my "Livin' La Vida Low-Carb" blog and HOLY COW I could not believe what I saw--
ANOTHER RECORD-BREAKING MONTH
!
After August 2006 garnered a then-all-time high of
66,083 pageviews
, I had no idea that September 2006 would be even better--A LOT BETTER!
99,588 TOTAL PAGEVIEWS
52,640 BRAND NEW VISITORS
10,360 RETURN VISITORS
Every single one of these numbers were all-time highs in the 18-month history of my blog. I easily passed a half million pageviews at my blog since it started in April 2005 and am well on my way to breaking a staggering ONE MILLION PAGEVIEWS before my two-year anniversary at the end of next April. WOW WOW WOW! How can I THANK YOU enough for all the devoted support you continue to give to me?
THANK YOU INFINITY!
For all 10,000+ of you who keep coming back month after month after month to read what I am writing about the healthy low-carb lifestyle and other diet-related issues of the day, you are such a very special group of people to me. YOU are what makes all the many hours I spend at my blog so worth it day after day. It literally is like a second job to me writing as often as I do, but I would not trade it for anything right now because people's lives are being changed forever. That's the best part!
As for the 50,000+ brand new people to find my blog for the very first time last month, let me welcome you to my side of the blogosphere. As a former 400+ pound man who has lost nearly 200 pounds by following the low-carb lifestyle, it's hard for me to sit idly by while literally tens of millions of people feel hopeless and helpless and are suffering from a serious weight problem that needs to be brought under control. My mission as long as the good Lord gives me the energy and desire to continue doing it is to be a beacon of hope and encouragement to ANYONE who wants to lose weight.
While there are many ways to lose weight and there is not one way that works for everyone, the low-carb life is certainly one worth trying in earnest if everything else seems to fail to help you shed the pounds. That's what I did and the results have been nothing short of amazing for me. The same could happen for you, too.
Don't buy into the argument that "low-carb" is "just a fad" or that it is "dead." As you can see from the popularity of my blog, there are still a LOT of people looking for information about livin' la vida low-carb and I'm all too happy to give it to them, including the latest research, news and commentary that will ideally make you think.
After all, I don't pretend to have all the answers, but I know we can figure this nutrition thing out together by openly discussing the important issues to try to come to a consensus about what the truth really is. We're obviously not getting it from our government or so-called health "experts" now, are we?
I say all of that to say this: THANK YOU and God bless you all! I pray that each of you who have been touched by this blog in some way will know how much meaning and fulfillment you have given my life over these past couple of years. It's not always easy, but I know the work I am doing will continue to impact people long after you forget about who Jimmy Moore is.
Whether you agree with me on what I write about or not, that's not the point. The fact that you are engaged in educating yourself further about how to lose weight and get healthy is incredibly impressive to me. Unfortunately, most of our society today just doesn't care and that rips my heart in two. We need a weight loss revival to hit the United States and spread like wildfire around the world. Won't you be the catalyst to make that happen in your area?
No more temporary fixes to a permanent problem. We need to tell people about the low-carb answer to their obesity and share with them that there are millions of us who will stand side-by-side with them encouraging and educating them to become the success that they are destined to be! Are you ready to change the world? Then get out there and share the message of livin' la vida low-carb to everyone you know.
You might mention that you know this guy who's got an awesome low-carb support blog, too. :D As always, if you have any comments or questions for me, I am readily available at
livinlowcarbman@charter.net
.
Labels: blog, Livin' La Vida Low-Carb, pageviews, success