Five Truly Eclectic Low-Carb Diet Blogs
One of my favorite new features at my blog this year has been highlighting the brand new low-carb blogs that seem to be growing like rabbits. :)
I have always said that if we are going to influence our culture with the message of livin' la vida low-carb, then we need more and more people who are living this diet as a permanent lifestyle change to start engaging others with their story. That's why I feature all the low-carb sites I can find in one convenient place at my
"Livin' La Vida Low-Carb Links" blog
.
Whether it is on MySpace, Facebook, or right here in the blogosphere, we should always be looking for ways to share the positive message of low-carb living with a desperate and hopeless world full of overweight and obese people longing for a better life. We have dietary truth on our side and it's ready right now to set these people free from their obesity bondage! Will we have the courage to share it with them?
Continuing my regular feature over the past year highlighting the outstanding new low-carb blogs (see my previous blog reviews
here
,
here
,
here
, and
here
), check out FIVE MORE truly eclectic low-carb diet blogs that I know you will enjoy. If you like what you see, then leave them a comment and let 'em know. You'll absolutely make their day! :)
1.
HAOLE FATS
This is one twisted, but absolutely hilarious blog
Wanna quick taste of what this blog is like? Just read the post called
"Carbohydrate Intole-Rant"
to see for yourself! Something just ain't right about that Anthony. HA! But he's living the life of luxury in the state of Hawaii. Lucky man! By the way, the name of this blog is a Malay-Chinese word meaning "White Fat Foreigners." Thankfully, he is seeking "to live a more healthy lifestyle." Well THANK GOD for that! If you think you can handle reading this blog and keep your sanity, then pay a visit often to
"Haole Fats."
2.
ILLUSIONS OF HAPPINESS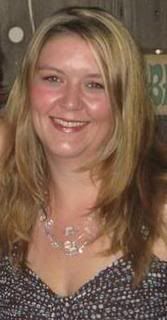 After a bit of a sabbatical from blogging, Joanne is back
It was about 1 1/2 years ago when I
blogged about this Spokane, Washington mother of two
, but her
"Illusions of Happiness" blog
was made private when
Joanne Ziegler
started struggling with her weight loss. But then she decided to try the low-carb diet earlier this year and her weight dropped from 270 way down to 172 pounds in only five months! That's nearly 100 pounds! WOW! Follow her amazing progress as she shrinks down into that radiant woman she was meant to be. CONGRATULATIONS, Joanne!
3.
FATTY KATHY'S WEIGHT LOSS JOURNAL
Kathy has been through more turmoil in the past two years than most
Imagine you are living your charmed, happily married life with all the hopes and dreams of a bright future when suddenly your spouse is taken from you. That's exactly what happened to a 48-year old Morgantown, WV woman named
Kathy
who obviously fell into a deep pit of depression after this happened in 2005 and started eating food to soothe her pain. But now she is seeking to lose the weight she has put on in an open personal forum with a rather blunt title--
"Fatty Kathy's Weight Loss Journal."
I'm personally cheering this emotionally fragile and precious woman to weight loss victory. It's her time to move on with her life.
4.
MALE PATTERN FITNESS
Lou Schuler brings his vast fitness experience to YOU
When you've written several bestselling health books, been the former fitness editor of
Men's Fitness
magazine and the former fitness director of
Men's Health
magazine as well as certified as a strength and conditioning specialist (C.S.C.S.) by the National Strength and Conditioning Association, then I'd say you have a lot of credibility to talk about the subject of diet and health with authority. That's exactly what you get from
"Male Pattern Fitness"
from the sometimes strange and quirky, but always entertaining
Lou Schuler
. He recently updated his site to make it very user-friendly and power-packed with health news you can use!
5.
LIVING LEAN FOR LIFE
Cheryl is another blogger finding success on low-carb
Finally, the
"Living Lean For Life" blog
is run by a woman from Hickory, NC named Cheryl who proudly shares what her
"#1 Diet Secret Weapon"
is. She is yet another one of the many new low-carb dieters seeking to lose the weight and get in shape. You're gonna do GREAT, Cheryl! GO GET 'EM! :)
Do YOU have a brand new low-carb blog that you'd like for me to feature here at "Livin' La Vida Low-Carb?" and at my links blog. Then please e-mail me your URL and a brief description of what your blog is about at
livinlowcarbman@charter.net
.
Labels: blogs, Fatty Kathy's Weight Loss Journal, Haole Fats, Illusions of Happiness, Kimkins, Living Lean For Life, Lou Schuler, low-carb, Male Pattern Fitness, weight loss